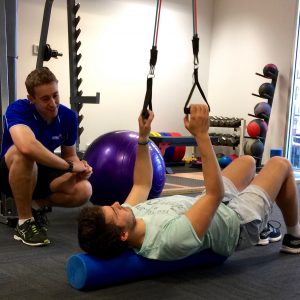 Our Exercise Physiologist are passionate about empowering people you to Act Now, to Live Better and Enhance Performance through specialised exercise prescription and physical activity.
We believe that we can achieve this not only by ensuring you get the right type but also the right dose of exercise that best suits you for your specific needs. That is to get the best physiological response to reduce disease, rehabilitate from injury and increase performance.
We also believe that everyone is unique and therefore require a tailored exercise treatment that we closely monitor, support and guide you through on your journey towards achieving your goals.
Expectation for your first Exercise Physiology Consultation at Active EP:
Discuss history, referral, previous exercise and treatment performed
Discuss goals, expectations, limitation, barriers etc.
Perform an assessment depending on the reason for your appointment such as postural analysis, movement patterns, flexibility, strength, muscle activation, endurance, blood pressure, heart rate, breathing etc.
We will take in account imaging, previous tests and specialist reports such as MRI, x ray, HbA1c, blood tests, dexa scan etc.
Be prepared to perform some activity in your first sessions as this can assist us in delivering the most appropriate program for you, therefore dress accordingly.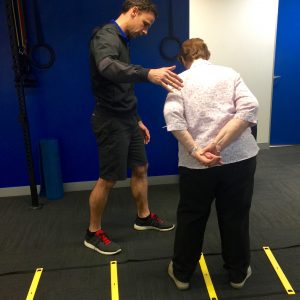 From your Initial Exercise Physiology Consultation our EP's will then work with you to develop
the most appropriate exercise treatment plan for you. This may include a combination of personalise one on one training, specific group based programs, home programs or modifications to current exercise training practices.
For more information please contact us on 9879 5628 or refer to our services page.